Juhu, Mumbai is a destination that is worthy of your attention. With its breathtaking views of the Arabian Sea, this location is a must-see for anyone visiting Mumbai. The stunning 6-kilometer stretch of Juhu Beach is one of the most popular places to visit in the city, with its golden sand and crystal-clear waters. But Juhu Beach is more than just a beautiful beach. It's also home to some of Bollywood's biggest stars, including Amitabh Bachchan, Hrithik Roshan, and Anil Kapoor, to name just a few. The connection to Bollywood is undeniable, and it's not uncommon to see movie stars strolling along the beach or enjoying a meal at one of the many restaurants that line the shore.
Juhu Beach is also famous for its street food, especially the chaat and seafood. The entrance food court offers a wide range of delicious delicacies that will tantalize your taste buds. Juhu is truly a gem that sparkles with amazing features that cater to everyone's interests. Whether you're a solo traveler seeking adventure or a family looking for a fun day out, Juhu will not disappoint. Indeed, with so much to offer, it's easy to see why it is a highly coveted location that should be at the top of your travel list.
Are you ready to explore the vibrant Juhu neighborhood in Mumbai but unsure where to start? Fear not! Our article has got you covered. We've compiled a list of the top eight things to do and places to visit in Juhu, so you can make the most of your time in this exciting area. From beach strolls to temple visits, there's something for everyone in Juhu. So, let's dive in and discover the best of Juhu together!
Get Your Dose of Entertainment at Prithvi Theatre – Mumbai's Iconic Venue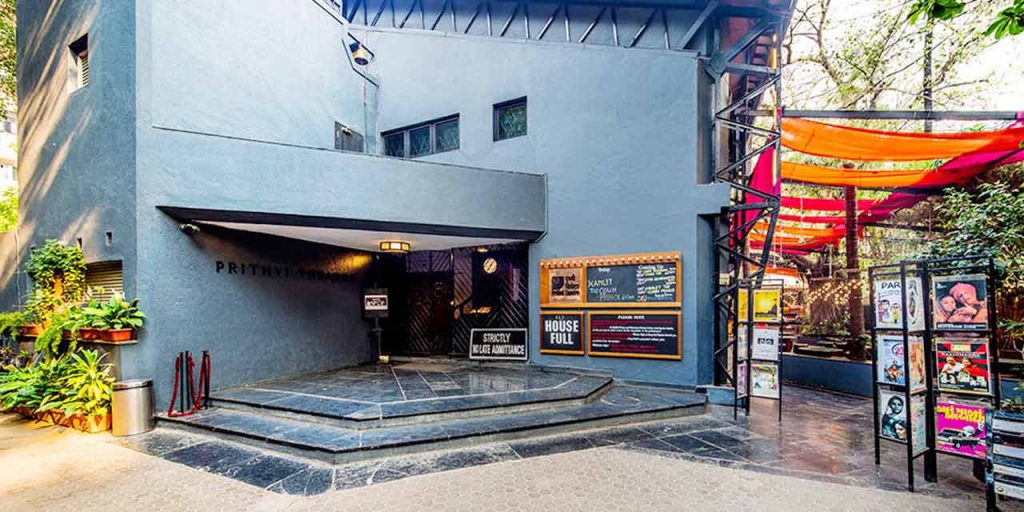 Prithvi Theatre is a must-visit iconic venue in Mumbai that offers a range of vibrant activities besides live plays. It is one of the few venues that hosts musical performances without amplification, giving audiences an authentic acoustic experience. With over 643 shows annually and an average attendance rate of 77%, Prithvi Theatre is a popular destination for locals and tourists alike. The theatre is a non-profit entity and operates under the Shri Prithviraj Kapoor Memorial Trust & Research Foundation, relying on the patronage of individuals and corporations committed to promoting the performing and fine arts. The trust was established in 1975 in memory of Prithviraj Kapoor, with the aim of promoting professional theatre, subsidizing and promoting aspiring artists and technicians, hosting workshops, and providing rehearsal and workshop spaces. The theatre also aims to create a theatre resource center and research library and provide medical and educational assistance to theatre workers and their children. Prithvi Theatre is open from 1 pm to 9 pm, except on Mondays.
2. Experience the Divine Aura of Siddhivinayak Temple – An Architectural Marvel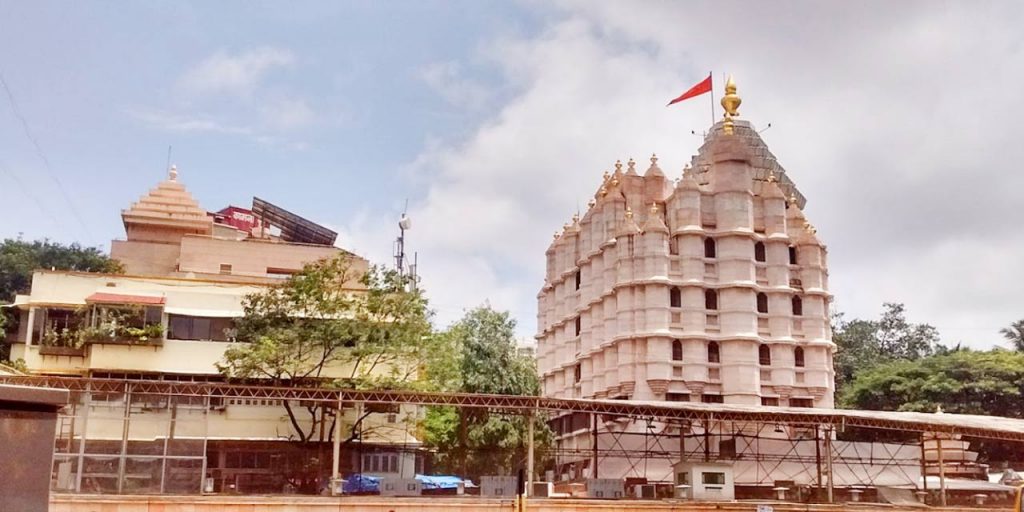 The Siddhivinayak Temple, located in Juhu, Mumbai, is a significant Hindu temple dedicated to Lord Ganesha, the remover of obstacles. The temple is a popular pilgrimage site for devotees who come from far and wide to seek blessings and offer prayers. The temple's architecture is a marvel that showcases a blend of contemporary and traditional design elements, making it an architectural masterpiece. The temple's main sanctum houses a beautiful 2.5 feet tall idol of Lord Ganesha, carved out of a single black stone. The temple also has several other idols of different deities, including Lord Hanuman and Lord Shiva. The temple's peaceful and tranquil ambiance adds to the divine experience, making it a must-visit destination for those seeking spiritual solace. The temple is open to visitors throughout the year, but it is best to visit during the annual Ganesh Chaturthi festival, where the temple comes to life with colorful decorations and festivities.
3. Witness the Glory of the ISKCON Temple- A Stunning Spiritual Destination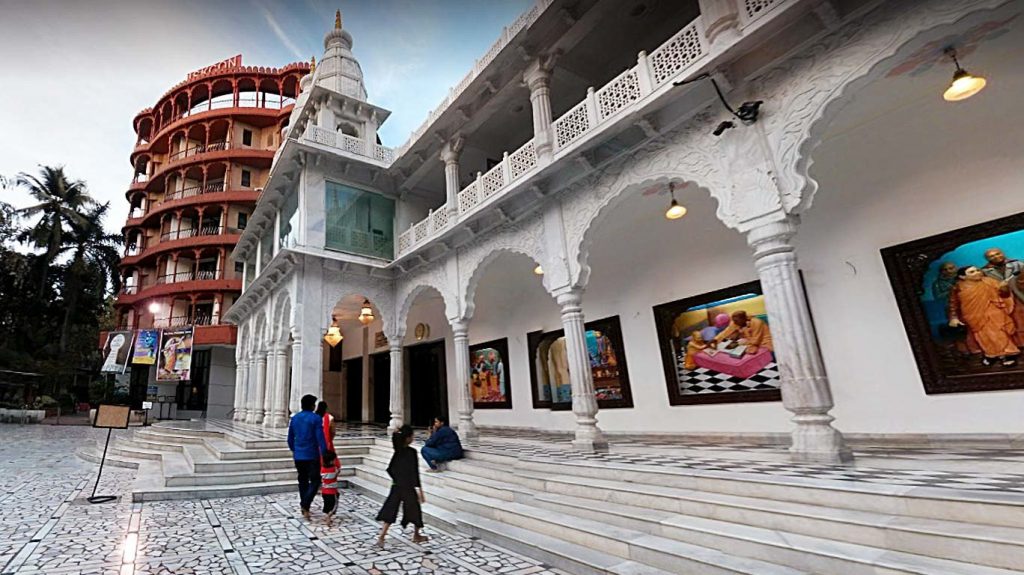 The ISKCON Temple in Juhu is a stunning spiritual destination that is a must-visit for anyone looking to experience the spiritual side of Mumbai. The temple is affiliated with the International Society for Krishna Consciousness and is dedicated to Lord Krishna, one of the most revered deities in Hinduism. The temple's architecture is a beautiful blend of modern and traditional elements featuring marble, glass, and stone. The temple's main hall houses a magnificent idol of Lord Krishna and Radha, adorned with intricate jewelry and colorful attire. The temple also has a well-stocked bookshop, a vegetarian restaurant, and a gift shop that sells souvenirs and devotional items. The temple organizes regular kirtans, bhajans, and other devotional activities that are open to the public. The temple's ambiance is serene and tranquil, providing a perfect escape from the hustle and bustle of city life. The ISKCON temple is open to visitors throughout the year, and it is one of Mumbai's most popular spiritual destinations.
4. Discover the Rich History of Castella De Aguada- A Majestic Portuguese Fort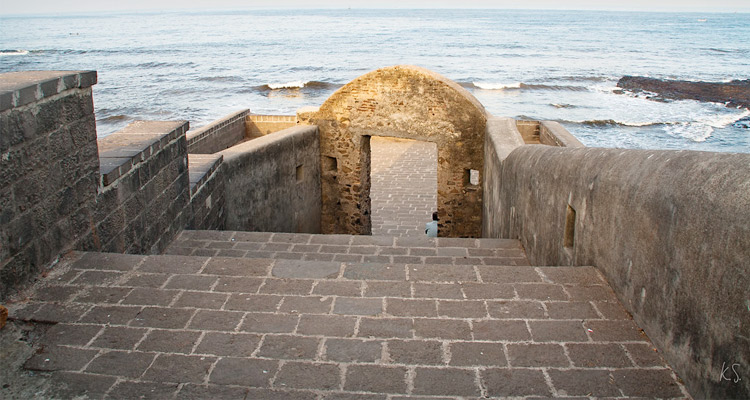 Castella de Aguada, also known as the Bandra Fort, is a majestic Portuguese fort located in Bandra, Mumbai. The fort dates back to the 16th century, when it was built by the Portuguese to protect their territories from invading forces. The fort is a popular tourist destination and offers stunning views of the Arabian Sea from its ramparts. The fort also houses a small museum that showcases the history of the fort and the surrounding area. Visitors can explore the fort's various structures, including its bastions, turrets, and cannons, and learn about its rich cultural heritage. The fort is open to visitors throughout the year and is a must-visit destination for history buffs and architecture enthusiasts.
5. Immerse Yourself in the World of Bollywood- The Place Where Legends are Born and Stories are Told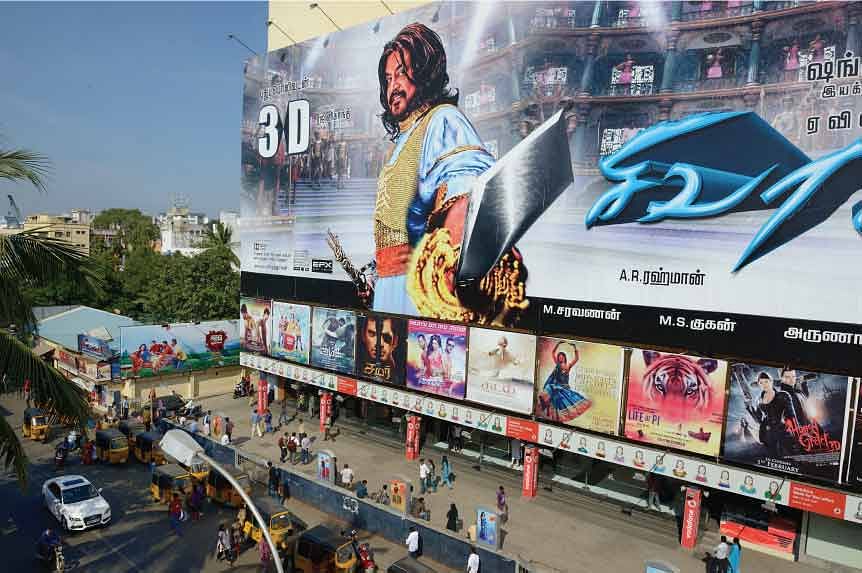 Juhu, Mumbai, is known as the epicenter of the Indian film industry, Bollywood. It is a place where dreams come true and where legends are born. The area is home to some of the biggest production studios, as well as the residences of many famous Bollywood actors and actresses. Juhu Beach is also a popular spot for film shoots and is a must-visit for any Bollywood fan. Visitors can immerse themselves in the world of Bollywood by taking a tour of the studios and watching a live shoot, attending a screening at a local cinema, or even trying their hand at acting or dancing by taking a workshop. The Bollywood industry has a rich history and has produced countless iconic films that have captured the hearts of people not only in India but around the world. Juhu, Mumbai, is the perfect place to experience this world of glitz and glamour and to witness firsthand the magic of Bollywood.
6. Witness the Grandeur of Worli Fort- A Monumental Landmark from the British Era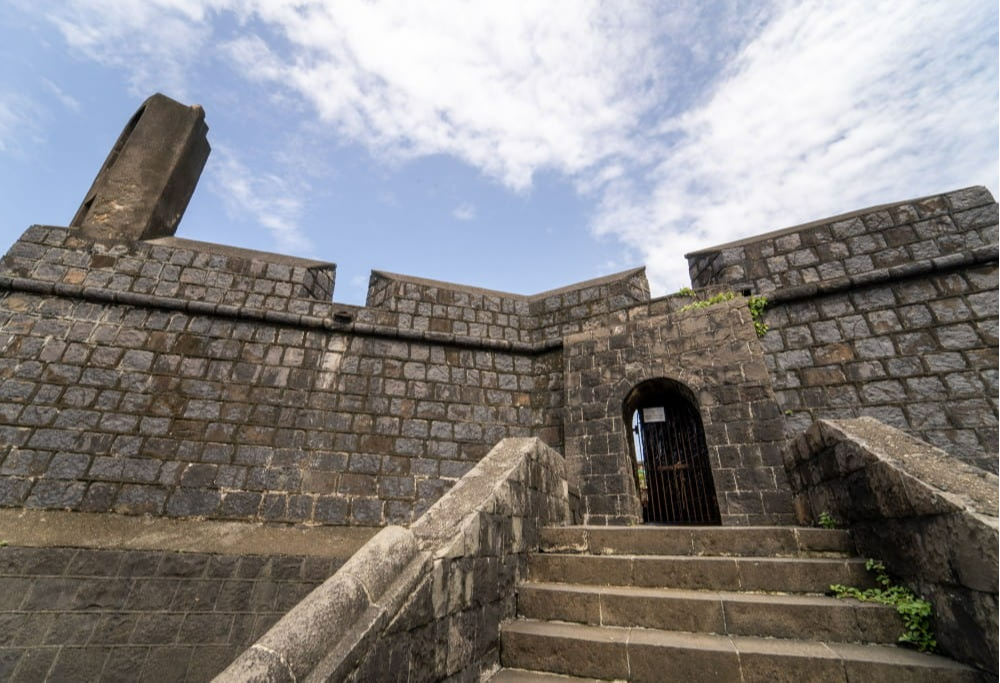 If you're planning a visit to Juhu, Mumbai, make sure to add Worli Fort to your itinerary. This historic landmark from the British era is a must-visit for anyone interested in Mumbai's rich history and culture. Worli Fort is an impressive monument that has stood the test of time, with commanding views of the sea and the city. Explore the bastions, cannons, and watchtowers of the fort and experience the grandeur of Mumbai's colonial past. History buffs and architecture enthusiasts will love learning about the fort's strategic importance and unique design. The fort is easily accessible from Juhu, and a visit is a great way to spend an afternoon experiencing Mumbai's rich heritage. Don't miss out on this opportunity to witness the grandeur of Worli Fort, a monumental landmark that is sure to leave a lasting impression.
7. Delight in the Buzz of Juhu Beach & Chowpatty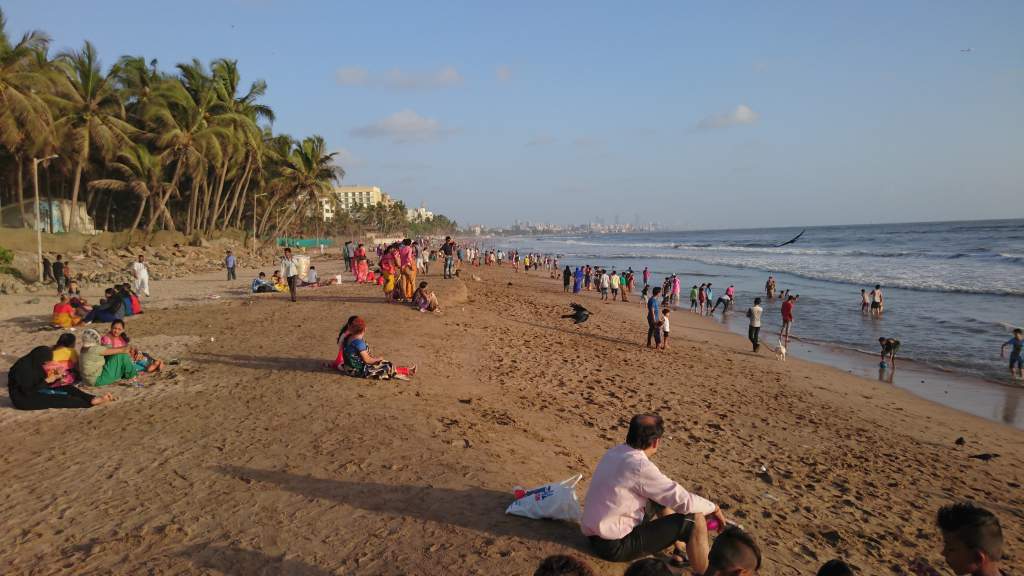 One of the best things about Juhu is its long, sandy beach, which attracts both locals and tourists alike. Juhu Beach is known for its vibrant atmosphere, buzzing with street vendors, food stalls, and activities. You can take a stroll along the shore, watch the sunset, or indulge in some delicious street food. Do not miss out on trying the famous Mumbai Chaat at Chowpatty, a short walk away from Juhu Beach. You will be spoilt for choice with the varieties of chaats available there. It is the perfect place to unwind and enjoy the local culture. Whether you're traveling solo, with friends or family, the vibrant and bustling Juhu Beach, and Chowpatty will offer you an unforgettable experience.
8. Marvel at the Grandeur of Sun n Sand- Mumbai's Most Celebrated Hotel and Iconic Landmark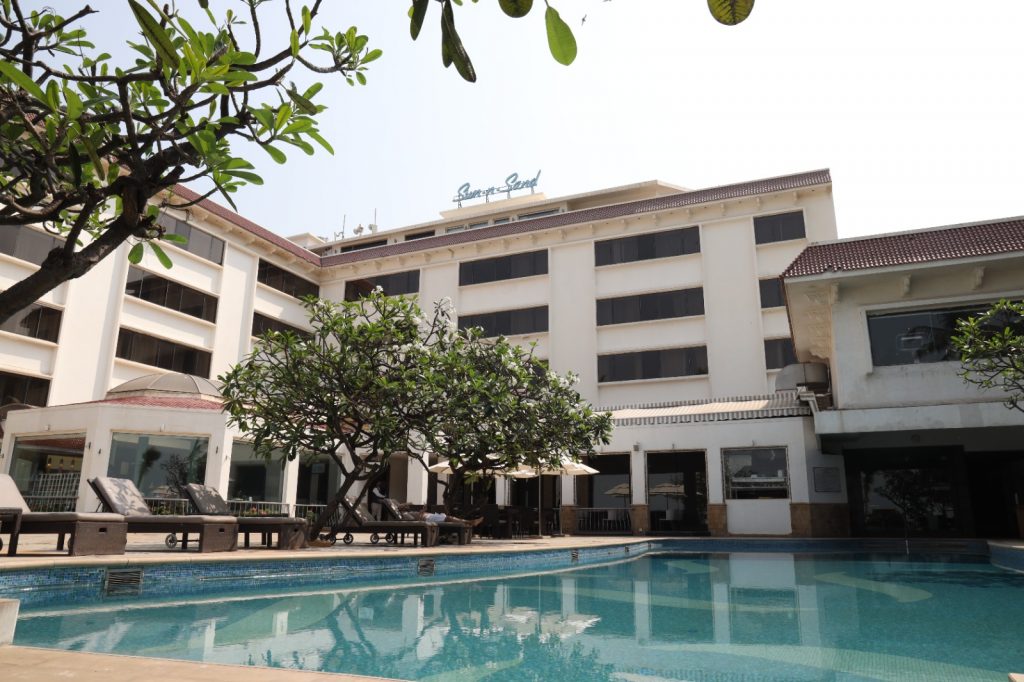 A visit to Juhu is incomplete without a stop at the iconic Sun n Sand Hotel- Mumbai's most celebrated hotel and iconic landmark. This luxurious hotel boasts a prime location on Juhu Beach, providing guests with stunning views of the Arabian Sea.
One of the highlights of Sun n Sand is its exceptional dining options. Whether you're in the mood for some delicious seafood, traditional Indian cuisine, or exotic international flavors, you'll find it all here. Aqua and Kabab Hut are two of the hotel's most popular restaurants, serving up mouth-watering dishes that are sure to tantalize your taste buds. For something more contemporary, head to Haaochi, where you can enjoy delectable Chinese cuisine in a chic and modern setting.
If you're looking for a place to unwind and relax, Sunset Lounge is the perfect spot. Enjoy a refreshing cocktail while taking in breathtaking views of the sunset over the sea. For those who love the beach, Beachcomber at Sun n Sand is the perfect spot to grab a bite and enjoy the lively atmosphere.
Sun n Sand is also known for its frequent celebrity visits and movie promotions, making it a popular spot for those looking to catch a glimpse of their favorite stars. But even without the celebrity sightings, the vibe of this place is truly special. The luxurious surroundings, impeccable service, and stunning views all come together to create an unforgettable experience. Don't miss out on the chance to marvel at the grandeur of Sun n Sand during your visit to Juhu!